China's express delivery sector handled 50.7 billion parcels in 2018, an increase of 26.6 percent year on year, according to the State Post Bureau (SPB).
While the country's booming e-commerce industry has helped bring food and daily consumer goods to the doors of Chinese households within days or even hours, it has generated a massive amount of waste that is a threat to the environment.
Recycling bins are more than a fad in a country where the volume of parcels is expected to exceed 60 billion this year.
In May, China's leading courier companies including Alibaba's logistics arm Cainiao Network and STO Express established "Green Delivery Day" in a bid to reduce pollution caused by the logistics industry.
The initiators also announced plans to install 50,000 green recycling bins across the country, with an aim to recycle more than 100 million parcel boxes a year with a reduction of carbon emissions equivalent to planting 740,000 trees.
During the Double 11 online shopping festival last year, Cainiao Network installed more than 5,000 green recycling bins and recycled over 13 million used cartons.
Jiao Zheng, deputy secretary general of the China Express Association, said China's express delivery sector had become a key driving force of economic growth, and the recycling drive could reduce waste and promote green packaging.
In addition to recycling bins, courier companies are encouraged to avoid using single-use woven plastic bags.
The SPB organized six express firms to launch a trial of replacing all disposable plastic woven bags with recyclable bags and boxes. A rough estimate showed that more than 200 million single-use woven plastic bags can be saved each year.
The usage of plastic is reduced not only by banning the use of disposable plastic bags but also by lowering the percentage of plastic in each bag, and this can be achieved thanks to the progress of technology.
This April, express company BEST Inc. launched a plan to promote the use of eco-friendly plastic bag called Nbag.
The new polyethylene bags are made primarily from plant starch instead of petroleum and will reduce the use of plastic by 30 percent in the production of BEST's express satchels.
Wang Hongchun, director of the private express development center in Tonglu County, Hangzhou, said green packaging would be a hot topic in the courier industry in the upcoming decade, and many express giants had set up their own labs to improve packaging technologies.
Big data can also help ease the problem of overpackaging.
Powered by big data and artificial intelligence, the intelligent system of Cainiao can offer proper packaging solutions such as how to place commodities of various sizes in one box. On average, it can save 15 percent of packing materials.
Despite logistic companies' active move in solving the package waste problems, difficulties lie in the execution. The high cost of the eco-friendly packaging materials has brought a heavy burden to companies, and the recycling rate is still low.
The Chinese government has paid heed to green development of the logistics industry. According to the SPB, 95 percent of delivery packages are expected to use electronic waybills to reduce the use of paper sheets by the end of this year.
It also vowed to reduce over-packaging in e-commerce and increase the use of environmentally friendly packaging materials.
Source: Xinhua
Editor: Crystal Huang
Advertisement
3 Super Useful WeChat Features You Need to Know About!

26-Year-Old with Parkinson's Continues to Fight for Years Until

Shanghai Set to Open Permanent Residency Hall for Foreigners!

Mount Huashan Closes From Sunday at Noon Due to

Careful! Using the Peace Sign in Your Photos May Expose Your...

These Pictures May Cheat Your Eyes!

---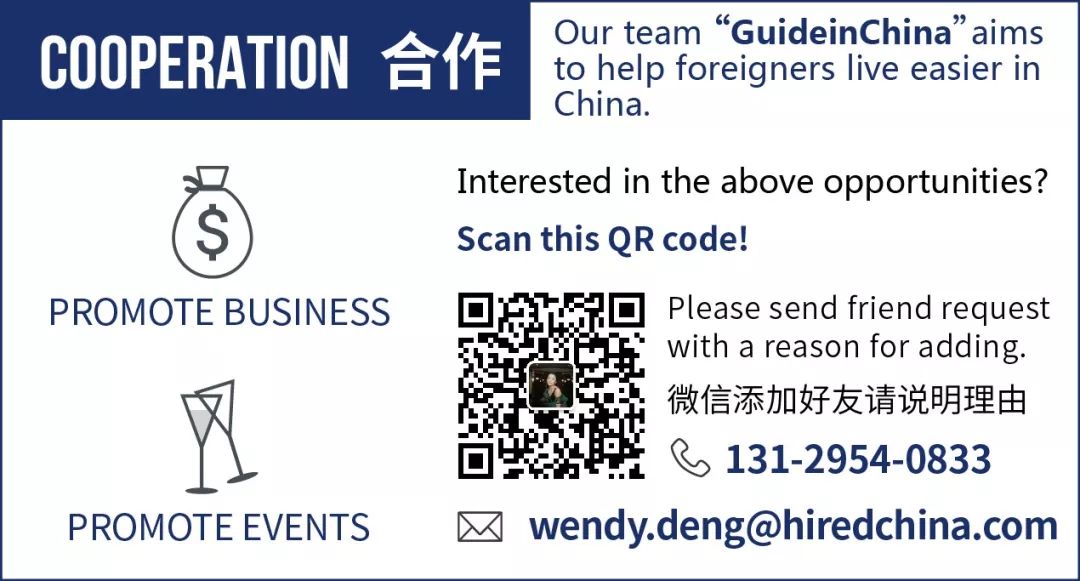 \n