Today marks the 70th anniversary of the founding of the Peoples Republic of China, and celebrations are taking place all over the country to celebrate this national milestone.
In honor of its anniversary, lets take a look at some of its achievements in recent years and how it stands today.
China's high-speed railway only began to operate in 1970. In less than 50 years, its length has reached 131,000 kilometers, covering about 98% of cities with a population of more than 200,000.
High-speed rail has developed at an amazing speed, and construction has continued at a fast pace.
In 1993, China's trains ran at an average speed of just 48.1 kilometers per hour
In 1997, they speeded up to 140 km/h for the first time
In 2017, China's standard bullet train "Fuxing" officially opened, with a maximum speed reaching 350 kilometers/h.
China is the most populated nation on Earth with nearly 1.4 billion people, the majority of whom have access to electricity.
This is the change in power generation around the world and China () now ranks number one.
China's power system bears a gigantic burden, and remains of high quality thanks to the efforts of hard-working professionals who work around the clock to keep our lights and other power sources running.

Most of the country had to travel by foot to get places, living on 4.3 billion kilowatt-hours of electricity per year.
Without roads and vehicles to get around, many would be forced to remain in their mountainous regions.
But in 1978, things began to change slowly. China counted 120,000 kilometers of roads, with some villages owning tractors to help get their agricultural operations up and running a very important asset.
By 2018, China's highway mileage had increased to 4.05 million kilometers!
Roads don't just reach every remote corner of China, like the Qinghai-Tibet plateau which is the most difficult to build, but it also provides access to different roads, such as the Yunnan-Tibet road, Xinjiang- Tibet road, and so on...
The Taklamakan desert, once considered taboo, is now surrounded by more than one desert road.
From Beijing to Urumqi, this high-speed G7 highway crosses mountains and the Gobi desert through the end.
China's construction projects are overwhelming.

A nine-hour train station makeover
More than 80 of the world's 100 highest-standing bridges are in China.
This 55-km long bridge is the first of its kind for Guangdong, Hong Kong, and Macao to jointly build a supergiant, sea-crossing traffic project under the principle of "one country, two systems."
It is also home to what is arguably the most complex highway interchange in the world, with the Huangjujuwan interchange in Chongqing divided into 5 layers with 15 ramps leading to 8 different directions.
If I take the wrong road,
then it will be a one-day trip in Chongqing.
This is the ranking of the world's high-speed rail mileage, and China () now ranks number one.
China's subway system has strong 4G coverage with WiFi available in a lot of places and cities.
China's 5G is already ahead of everyone else's.
Living here is really convenient you can basically just bring your phone with you and get by anywhere with WeChat Pay, Alipay, and face-scanning technology.
Happy 70th anniversary!
Source: People's daily

Editor: Crystal Huang
Advertisement
Be Careful Sharing This Bar Code with Strangers. Or Else...

China's "Architectural Wonder" Mega Airport Is Set to Open!

There's a Place in China Guaranteed Not to Be Crowded Next Week!

Unbelievable! 60000 Alibaba Staff Leave Stadium Party Like This!

2 Tricks to Fight WeChat Transfer Frauds & Get Your Money Back

She Found a Diamond Worth RMB 1 Billion 42 Years Ago. Now...

---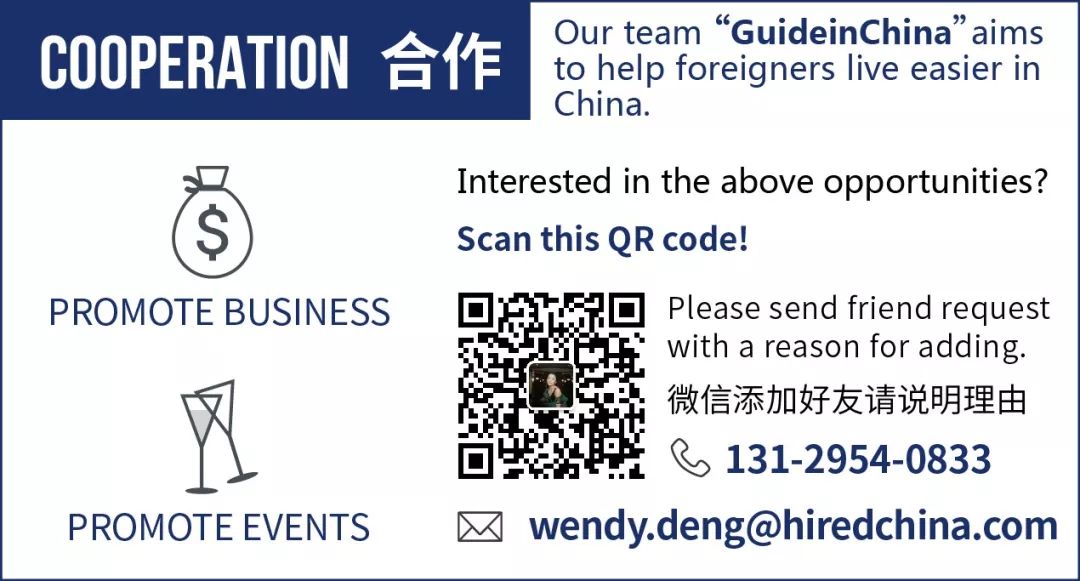 \n