One of Lonely Planets Top 10 cities to visit in 2019, Shenzhen is an ultra-modern megacity with sweeping skylines and a subtropical climate. Billed as the next Silicon Valley due to its strong economy and reputation as a technological hub, Shenzhen offers unlimited opportunities and breath-taking views. As well as featuring picturesque cityscapes, Shenzhen revels in natural beauty; discover ancient shrines and temples adorning verdant parks and gardens, or spend your weekends on one of Shenzhens palm tree-lined beaches, where you can swim, sunbathe, ride horses, or rent a motorboat.
Are you looking for new opportunities in Shenzhen?

If you were an English, we would like to invite you to join us!
Here is the right offer for you!
Our Company
More English is started up in Hong Kong. Our students are from 3 to 16 years old. We provide Grammar, Phonics, Oral and Writing classes in English. More English learning Center is a great place to ignite your children's interest in learning English. Our school centers on a close-knitted team working together to form a fun learning and loving environment. We are completely dedicated towards the on-going happiness and educational needs of our students and their parents. Our devoted and enthusiastic team is extremely proud of the bonds we have formed and the smiles on our student's face. More English is a small school with a big heart and a warm family atmosphere. So come and join the fun learning and become part of ever-growing More Family!
Who we are looking for
2 FULL-TIME ENGLISH TEACHERS
Working hours: Wednesday-Friday 11am-8pm (2 hours lunch break)
Saturday-Sunday: 9am-6pm (1-2 hours lunch break)
Address: Nanshan, Shenzhen
Job Description

1Educate 3-16 years old children with all-English teaching;
2Participate in induction, promotion training and teaching research activities, spread owned teaching experience;
3Cooperate with marketing department for recruiting students;
4Responsible for communicating with parents after owned class started;
5Responsible for the results of students learning, solve the problems and propose professional consulting and suggestions during students' study;
6Conduct open class on schedule, ask for information about understanding and requirement about English education, and provide assist about correct false education concepts and methods;
7Regularly calling for feedback of customers, complete tutorial work for students after class;
8Accomplish different tasks from superiors with high quality.
Candidate Requirements:

1. People who are eligible for a Working Visa;
2. Bachelor Degree or above;
3. TEFL/TESOL or relevant certifications;
4. Be proficient in office software such as MS Word, Excel, and PowerPoint;
5. Care for children, enthusiasm for education, good at sharing, possess song teamwork awareness;
6.Willing to accept new education concept and teaching methods; Full of innovation and studying spirit;
7. Be initiative, helpful and positive
Benefit Package
17-20k CNY/month;

Bonus system;

Paid holiday:25 days;

Working Visa Provided (Z-Visa);

Professional training: introduction and ongoing training;

Airport pick-up, 3 nights free hotel upon arrival, team building, birthday gift, etc;

Free Chinese lessons



How to Apply

Please send your detailed information including your CV, self-introduction video or any relevant documentation to [email protected] or scan the QR code below.
/ Advertisement /
---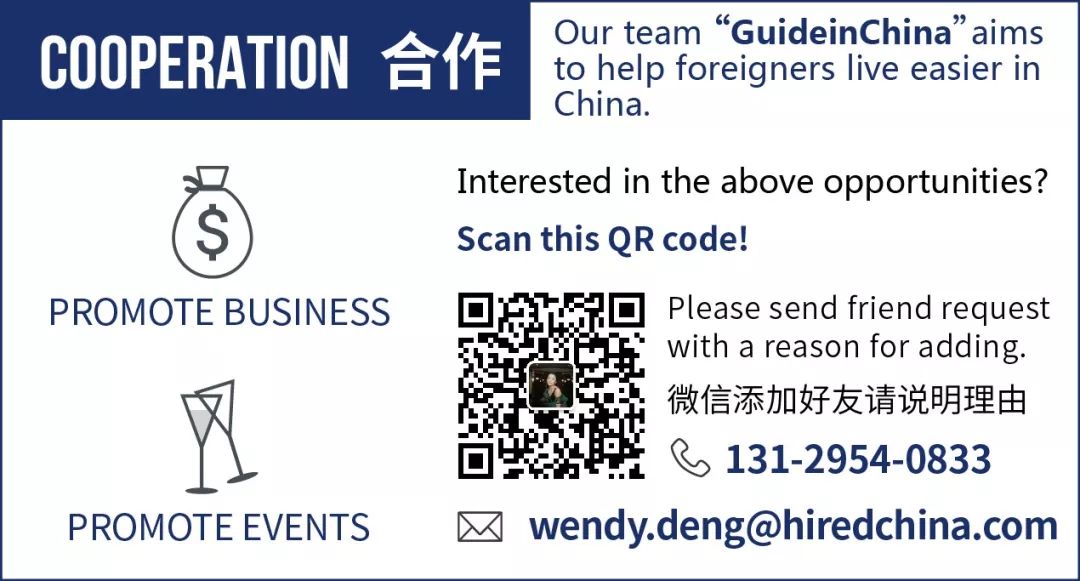 \n